Share the gift of floating
We live in a world surrounded by constant internal and external stimulation. Floating is the ultimate escape - like pressing 'mute' on life for an hour. Give your mum and the special women in your life some much-needed 'me time' with an Astral float. Gift vouchers available online or at the studios.
The (short) history of floating
Float therapy, or floating in an open float bath or float tank, has many benefits. It helps to relieve chronic pain and inflammation, lower blood pressure, ease symptoms of anxiety, depression, PTSD and more. Floating can boost your energy levels and provide the mental clarity you need. Plus, it'll help you pay back some of your sleep debt!
Floating can be traced back to the 1950s, when a mad scientist Dr John C. Lilly developed the first float tank in an attempt to understand what happened to brain activity without any external, physical stimuli. At Astral Float Studio you'll be able to experience the same state of sensory relaxation that Lilly found in a float tank.
Open seven days a week from 9:30am – 11:00pm, Astral Float Studio is proud to be Canberra's first float studio in Bruce and Australia's first fully accessible float studio in Phillip. For more information about floating, wheelchair access and bookings, call Astral Float Studio in Bruce on 02 6109 0117 or Phillip on 02 6109 0116.
A few reasons why you should float
Creativity through floating
You produce slower brain-wave patterns, known as theta waves, while floating. Theta waves are normally experienced just before falling asleep or during deep meditation. This can be accompanied by vivid imagery, very clear, creative thoughts, sudden insights and inspirations. Your mind is free to explore thoughts without distraction, your brain pumps out dopamine and endorphin, the neurotransmitters of happiness.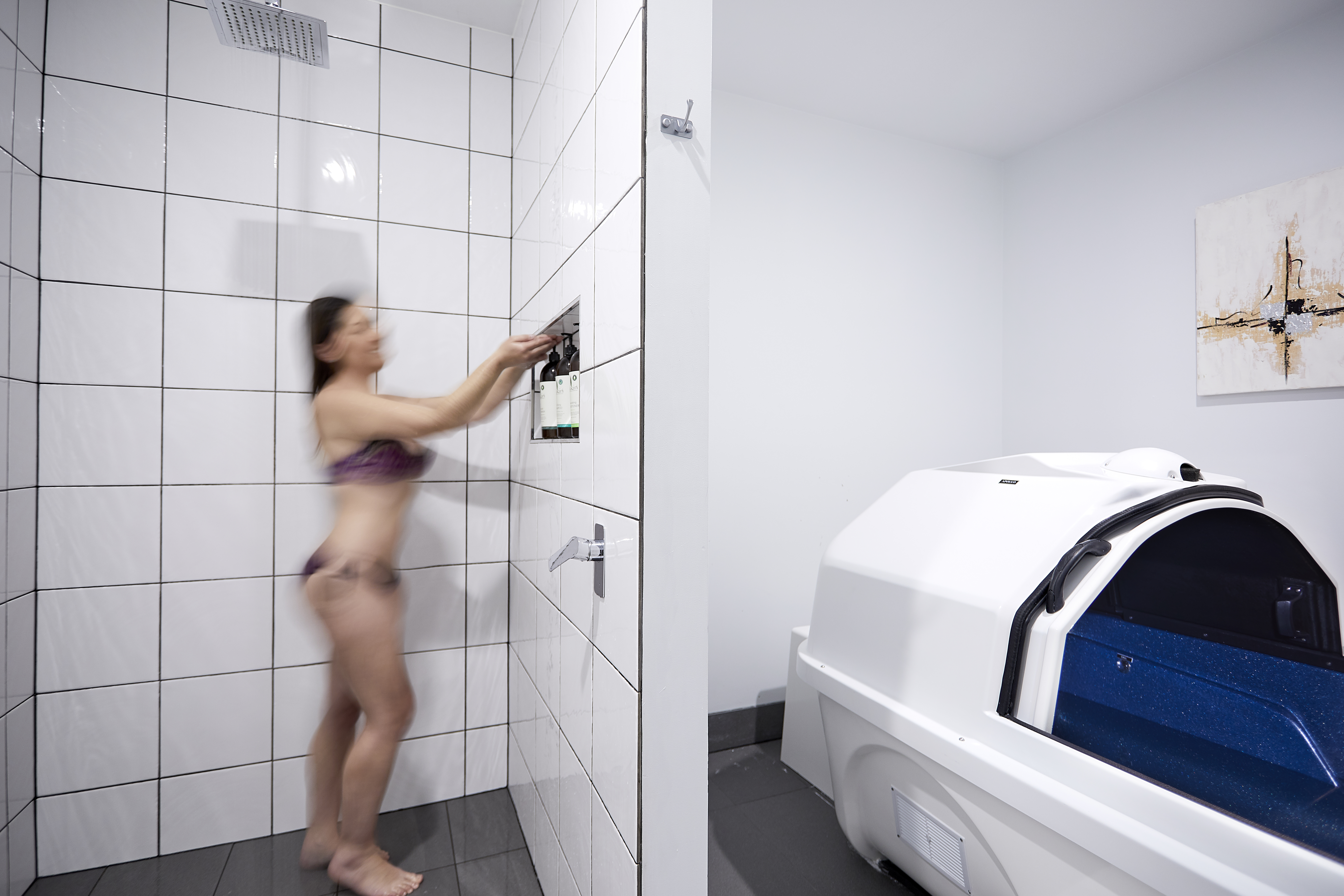 Pay back your sleep debt
The float tank screens out external noise, while the 350 kilograms of Epsom salts creates the perfect zero gravity environment for your body and senses to rest. You will leave the tank feeling refreshed, relaxed, and more balanced than before you got in. Plus, one hour of floating has the same healing effects of four hours of sleep! All you need to do is make a booking.
TESTIMONIALS
Would you like to hear from our customers about their float experience as Astral? Here's some feedback from some of our regular floaters and first time floaters. We love hearing from our friends and hope you get to experience the benefits of floating as they have!